EP Risk has completed thousands of projects and has earned a reputation for providing high quality, pragmatic and innovative advice for our clients. We service all industries and help resolve contaminated site issues across the country. Learn more about some of our recent projects below.
Crown Sydney Hotel Resort, Barangaroo
Civil Construction – Barangaroo, NSW
Professional services during Barangaroo Stage 1C basement excavation due to contaminated fill material from former gasworks.
Landfill Monitoring Design and Field Services
Local Council – Benalla, Victoria
A range of ongoing monitoring to satisfy both EPA, Environmental Audit and day-to-day landfill operational requirements.
Williamtown Airport Acid Sulfate Soil Neutralisation and Verification
Civil Construction – Williamtown, NSW
ASS assessment, preparation of ASS management plan and verification assessment of soils surplus for construction of a new facility at an airbase.
Enfield Intermodal Terminal - Asbestos Management & Occupational Hygiene Services
Civil Construction – Strathfield South, NSW
Asbestos management and testing of imported materials to be used on-site for construction project.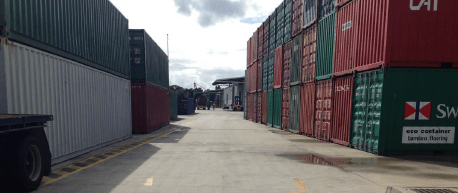 Engineered Containment Cell
Freight and Logistics Company – Carrington, NSW
Validation of an engineered containment cell constructed at a site contaminated with slag and ash fill material sourced from the former Newcastle BHP Steelworks site.
Data Gap Investigation and Risk Assessment
Developer – Alexandria, NSW
DGI for proposed mixed commercial/residential development adjacent to a former landfill for Site Auditor requirements and council Development Application.
Waste Assessment/Characterisation
Local Council – Northeast Victoria
EPA issued a Pollution Abatement Notice (PAN) to determine extent and condition of imported/uncontrolled fill used for development of a reserve and athletic field.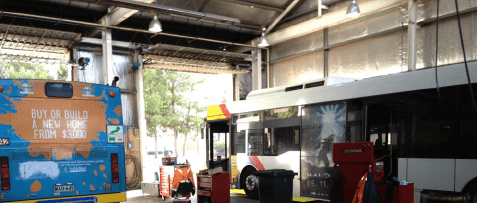 Environmental Compliance Audit
National Transport Company – SA, WA, Qld
Due diligence audit across a large portfolio of bus depot facilities to address potential compliance issues and improve environmental performance at each site.
Detailed Site Investigation
Financial Institution – Turners Beach, Tasmania
Investigation to understand the financial situation and potential risks of a former service station facility located near a beach.